Main Content
Looking back, it all makes sense how we ended up here.
Mark's early career in home improvement and keen negotiation skills - Selene grew up in a family that renovated often and moved every time they increased their home's value.
Layer in Mark's jammed packed brain of real estate knowledge and his genuine love of helping people, combined with Selene's passion for marketing and design and you've got the foundation for a top real estate agency known today as The Richards Group.
When they got into the industry 15 years ago, they couldn't understand how people were putting their home on the market without maximizing its value first.
What started as suggestions to clients on how they could get more for their home with styling and improvements has evolved into a full-service design and project management approach that has changed how real estate is sold in our market today.
Their persistence and hustle in finding the right home for their clients was also key - they realized that you can't wait for the market - you need to create it.
Their success is rooted in their vast neighbourhood relationships and commitment to the community. But they've also integrated all of their skills and invested more for an unprecedented client experience. Today, they have attracted a team of truly exceptional and talented humans to join them in the journey to redesign real estate..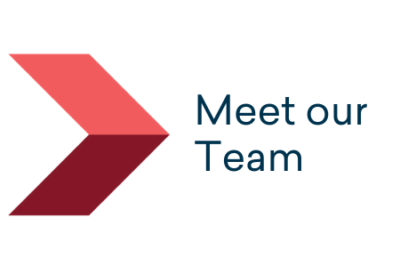 What We Believe
Buying and selling a home isn't a transaction.
For many of our clients, it's the most impactful way they can increase their security, their net worth and make a meaningful difference in their lives. For some, it can be a move that is prompted by change. For others it's an exciting evolution to the next step. Whatever the reason, we've made the commitment to be there for you. We have invested in a team of proven professionals who each bring specialized expertise to every part of your experience and outcome. We're committed to being a leader in innovation in our industry and supporting the community in which we live and work.
We know how important it is for you to work with people who get it. Who understand what you're going through and what you want. Because we've been there too.
You want people for whom getting you the absolute most for your home and finding you the best place to live is not just a passion, it's an obsession.
That's us. The place you want to be. And there's nowhere else we'd rather be than with you.
Our Partners
When you've moved into your next home and have plans for a renovation or redesign, East Design House is there to help. Born out of our clients requests to make their next home everything they dream of, we started a full service home design firm. Check out their work to see all the potential for your own home!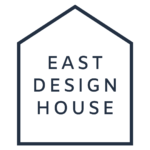 When you choose to work with The Richards Group', you're also choosing to help make EAST TO the best place for everyone to live. With each move, we help a family move away from domestic abuse by supporting Shelter Movers. Those facing domestic abuse risk financial position, mobility. and safety when relocating from their current residence into a safer home. Shelter Movers provide moving and storage services at no cost to help survivors get to their new start.
By the numbers
$78,722
On average, our
houses sell for
$158,520 more*
2x
We sell houses
twice as fast*
No. 1
Agency of Choice
in Toronto East
$512K
raised and donated
to the East TO
community
*Toronto Real Estate Board, 2019
In The Media
Testimonials
From start to finish, Zoe's responsiveness and sense of calm makes every part of the day easier.
Selene has the vision and the ability to push beyond the norms of our industry. She has developed the team brand into one that people associate with a higher level of care and results.
We have bought and sold many homes over the past 20 years and I can honestly say no other agent has impressed us more than Mark.
Mark's patience, industry and market knowledge, outstanding negotiation skills, professional manner, great sense of humour, and extensive links into services make him the complete one-stop-shop package.
Mark's tightly integrated team of designers, trades, brokers and admin gave us the confidence that our property's value potential would be realized.
When it comes to exceptional service, professionalism and market expertise, Mark and his team absolutely over delivered.
The extent to which Mark looked out and protected our best interests in these transactions is to be commended.
The Richards Group did an amazing job selling our house above the asking price. Looking forward to continuing working with them to purchase our new home.
When Samantha and Christine are working out the vision and the plan for a new listing, Julia is hard at work executing on the detailed elements to help make it happen. Her quiet diligence is deceiving...you turn around and it's just all….done.