Main Content
Population
7,525
Med. Household Income
$74,685
Med. Home Value
$1,085,000
Not to be confused with the Upper Beaches, Beach Hill falls within the less quaintly named census zone called Woodbine Corridor. Bounded by Milverton to the north, Coxwell to the west, Woodbine to the east and Queen East to the south, the neighbourhood slopes gently downhill toward the lake.
Culture & Lifestyle
Anchored around the intersection of Woodbine and Gerrard, this quiet and walkable area features plenty of parks, cute cafes and great takeout. East Lynn Park is popular with young families for its playground and farmers market, while Merrill Bridge Road Park leads into Small Creek and the nature preserve at Williamson Park Ravine. Along Danforth, a slew of great small restaurants and craft beer pubs keep the place hopping on weekends.
Schools & Rankings
Woodbine Corridor has three elementary/middle schools: Earl Haig Public School, Bowmore Road Junior and Senior Public School, and the French-language École élémentaire catholique Georges-Étienne-Cartier. Academically, Earl Haig ranks in the top 15 percent of elementary schools in Ontario.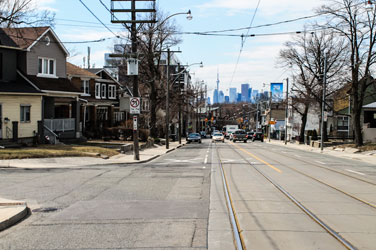 Market Trends
Beach Hill is a hot market—sales are up 15 percent over the last quarter of 2019, with the average selling price at $1.1 million after barely a week on the market. Most listings are semi-detached and detached houses, with a handful of condos sprinkled in.
Beach Hill Favourites
According to
The Richards Group Team!