Main Content
6 Tips for Easy Organizing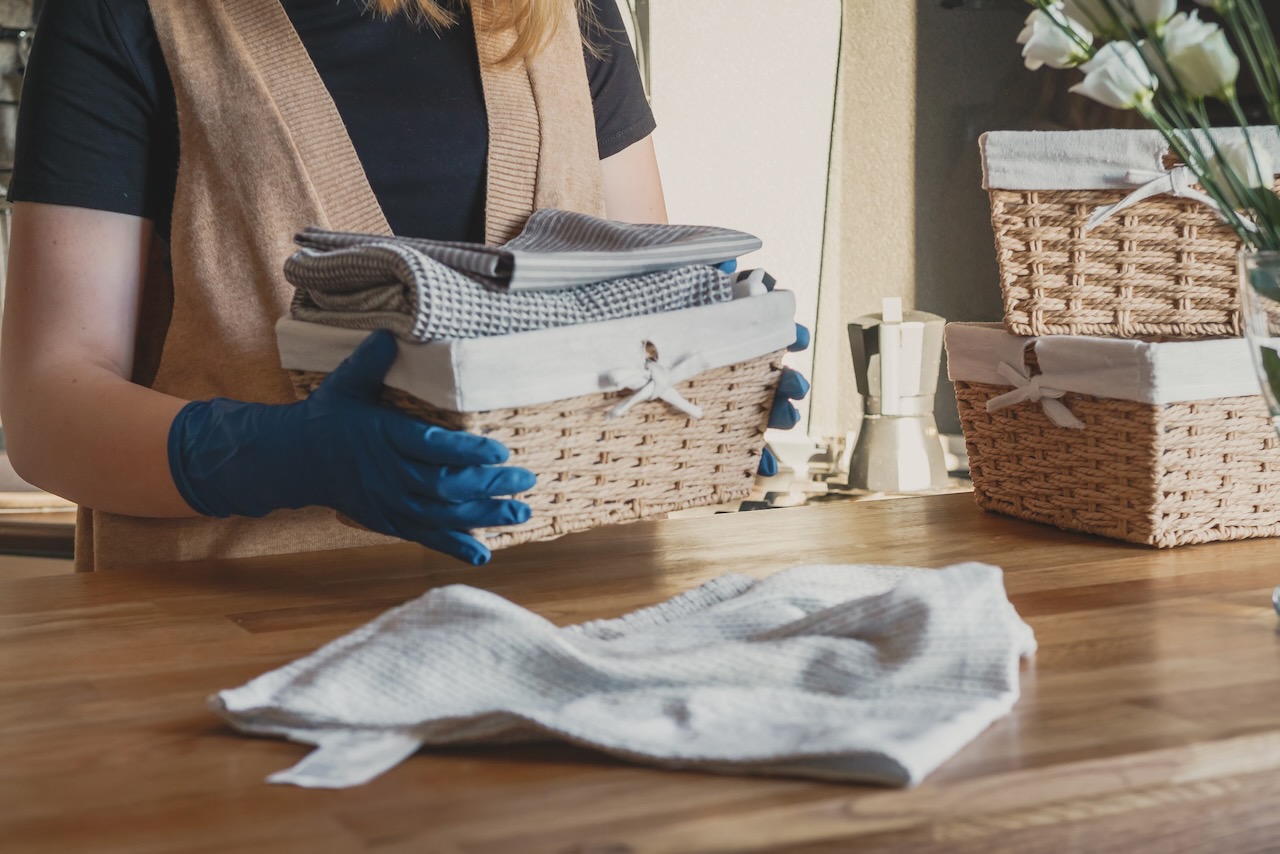 The pros at Simply Home Downsizing share their expert tips for home organization!
If you're still overwhelmed by the idea of doing it on your own, click here to get $250 off any services with them! (6-hour minimum).
Preparing to organize your home involves many moving parts that require planning, decision-making, and motivation.
Here are 6 Tips to make organizing your home easier and more manageable:
Give Yourself Plenty of Time
Organizing is a dynamic process that requires many decisions about what to keep, where to keep it in your home, and what to let go of. To avoid unnecessary stress, set aside at least 1-2 days to organize your belongings.
Create a List of your Essentials
 When organizing it's important to consider what items you really want and need. The best way to determine what your "must-keep" items are, is to create a list with two columns. One column for Essentials (everyday items such as clothing, toiletries, linens, small appliances, tech, etc.), and the other column for Non-Essential & Important (memorabilia, photos, décor, collections, etc.). Place the list in an accessible location so you can easily add or subtract items as you sort through the items in your home.
 
Set Up a Sorting System in Every Room
As you go through your belongings, there will be many decisions to make. To stay on track, label boxes or bins for the room they should go to or the family member it belongs to. As you sort, place items into their appropriate box, doing this in every room of your home.
 
Create an "Unwanted Items" Plan
Once you know which items you no longer want, you have several options for what to do next:
 
Toss: If things are damaged beyond repair, throw them away and move on.
Recycle: Self-explanatory, although you might be amazed at how much you can actually recycle.
Donate: Local charities, churches, shelters, etc., accept certain donations, as do online groups such as Freecycle, Buy Nothing, or Facebook Marketplace.
Sell Online: If you have items of value (furniture, art, electronics, collections), you can try selling them online through Kijiji, Craigslist, or Facebook Marketplace.
Online Auction: Hire a company (Ex: MaxSold) to set up your virtual sale. When items sell, you get a percentage. Beware, not everything is guaranteed to sell, and the payout may be less than you anticipated.
Pass On: If you have unwanted heirlooms, consider taking pictures of them, passing them on to family members, or donating them to charity.
Go Digital
 
Most homes contain plenty of paperwork, videos, and photos, which can add to the clutter in your home. As you begin the organizing process, consider digitizing as much as you can.
 
Now is a good time to sort through bills, receipts, contracts, warranties, pamphlets, etc. Shred or recycle anything you don't need, store what you do need in clearly marked bins (Ex: 7 years of taxes in Canada) and scan documents to decrease paper clutter.
 
Photos, movies, and music can also be converted into digital files, which will free up space.
 
Ask for Help from Friends, Family, or Experts
 
Organizing your home can be challenging to do alone. To help minimize frustration, and overwhelm, ask friends and family to help you:
Sort items into categories
Decide what to keep and what to let go of
Remove items from your home you no longer want, use, or need
Sell your unwanted items
Digitize your photos, files, videos, and music