Main Content
Population
22,291
Med. Household Income
$73,216
Med. Home Value
$885,000.00
Also known as Birch Cliff to residents, the neighbourhood along the Scarborough shore between the Beaches and the Bluffs was originally built around the Toronto Hunt Club, now a private golf course with spectacular views. The main landmark is the R.C. Harris Water Treatment Plant, an imposing example of Art Deco architecture. Just to the east, the towering Scarborough Bluffs offer some of the best hiking and beaches in the GTA.
Culture & Lifestyle
One of Toronto's first eastern suburbs, this traditionally Irish enclave is undergoing a transformation into a sought-after neighbourhood for families looking eastward for detached homes within reasonable commuting distance to downtown. Condo developments are springing up along Kingston Road, and a wave of artisan coffee shops and chic boutiques are sure to follow.
Schools & Rankings
Six elementary/middle schools (Courcelette, Blantyre, Birch Cliff, Immaculate Heart of Mary, Birch Cliff Heights and Cliffside) and two high schools (Birchmount Park and Neil McNeill) provide plenty of educational opportunities. Academic scores range from below average to well above—Courcelette Public School in the exclusive Fallingbrook pocket ranks in Ontario's top 3 percent of elementary schools.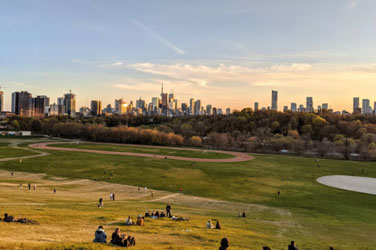 Market Trends
The price of an average home—the vast majority detached bungalows, some with second storeys added—was just under $1 million in the fourth quarter of 2020, up 10 percent from the year before. Properties sit on the market an average of 14 days.
Birchside/ Cliffside Favourites
According to
The Richards Group Team!