Main Content
Population
14,417
Med. Household Income
$70,574
Med. Home Value
$1,073,500
This neighbourhood's boundaries form a long rectangle bounded by Greenwood and Leslie to the west, Milverton to the north, Coxwell to the east and Eastern Avenue to the south. There's a wealth of green space, with Monarch Park as the main centre for recreational sports, as well as Greenwood Park on the west side and Ashbridges Bay at the southern end of Coxwell.
Culture & Lifestyle
An eclectic cousin to Leslieville, Greenwood-Coxwell's many charms make it popular with young families. The Little India Bazaar runs along this strip of Gerrard, a colourful home for textile shops and culinary delights from all over South Asia. A number of craft breweries have sprung up, and coffee shops are popular gathering spots for professionals armed with laptops.
Schools & Rankings
Greenwood-Coxwell's elementary/middle schools (Duke of Connaught, Roden Public School, and Equinox Holistic Alternative School) get good grades both from local parents and the Fraser Institute rankings. Spots in Equinox's outdoor kindergarten program are coveted, and parents from all over the city apply for lottery-based admission. High schools include St. Patrick Catholic Secondary School and Monarch Park Collegiate, which has an International Baccalaureate (IB) program.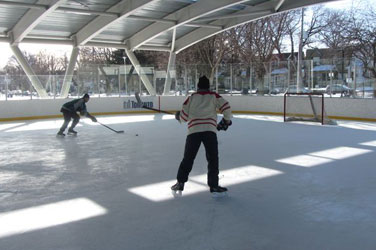 Market & Trends
Housing stock is mostly semi-detached and detached houses at an average price of $1.1 million, up five percent from the fourth quarter of 2019 to the fourth quarter of 2020. Properties stay on the market an average of 8 days.
Greenwood/Coxwell Favourites
According to
The Richards Group Team!