Main Content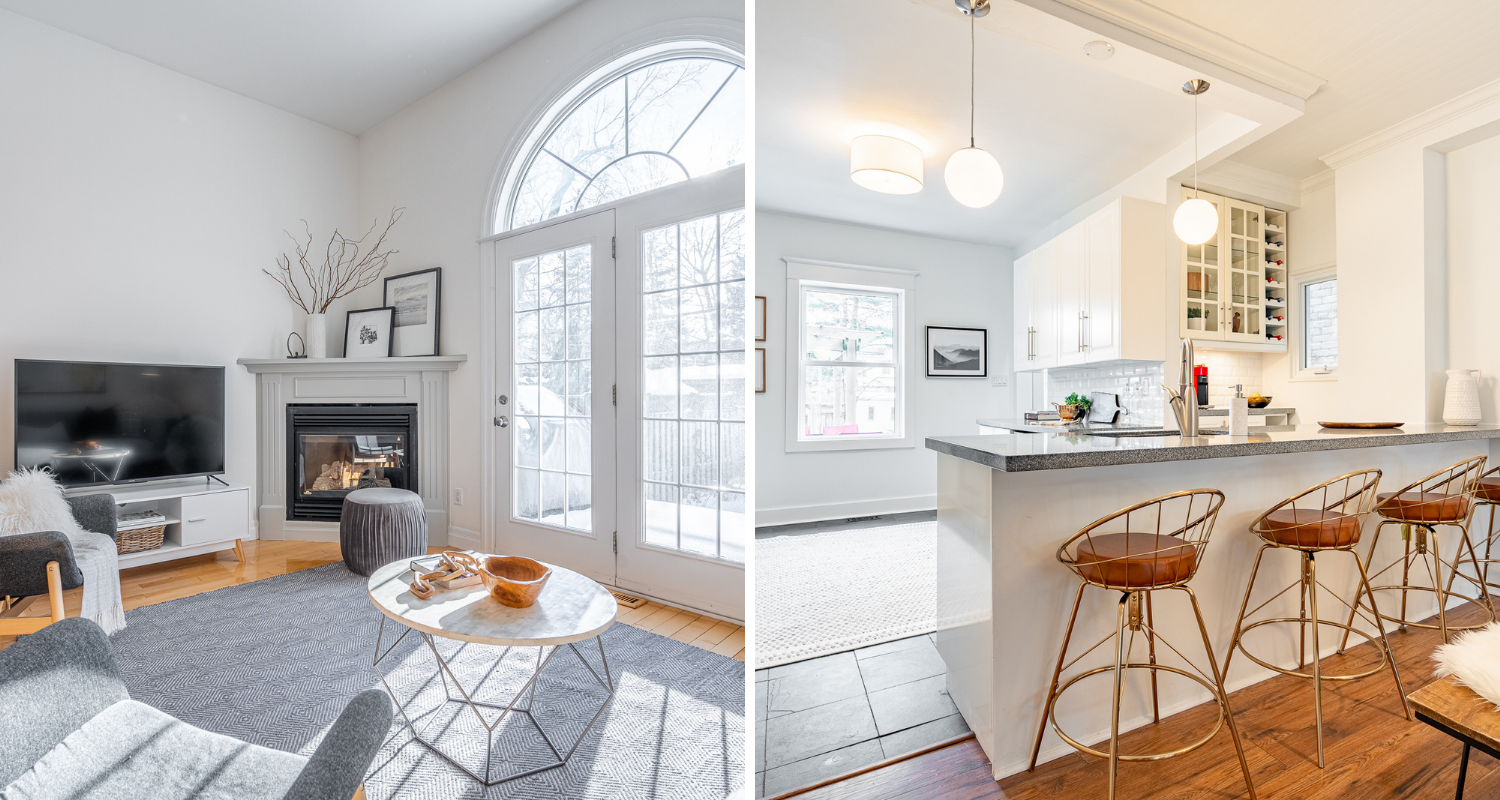 83B Swanwick Avenue

Our Challenge

Give the home a different look & feel after already being on the market for 151 days in 2022 with another brokerage.
The TRG design & client care team suggested a number of important but relatively inexpensive design recommendations to give the home a more contemporary, updated, look. Paint, light fixtures, bathroom vanities & kitchen countertops along with TRG's award winning staging & styling transformed the home into a bright, warm contemporary space.
The Timeline
3 weeks.
The Result
15 agent showings & two competing offers within 72 hours of hitting the market resulted in a firm sale over the asking price!

21 Lawlor Avenue

Our Challenge

Give this well located semi steps from Kingston Road Village a refresh to make it look its best, all on a limited budget.
TRG design & client care team worked with the client's budget recommending paint changes & contemporary light fixtures. These changes along with TRG's staging & styling gave the home a warm, updated feel.
The Timeline
2 weeks.
The Result
25 agent showings, 18 Open House visitors & 2 competing offers in 7 days resulting in a firm, full ask offer with our clients ideal closing date!

The Take Away

Strategic design changes, however small, can make a BIG difference when selling in this changing market!
Need to make a real estate move in 2023? Let's create a strategy together!
If you have any questions about this experience, feel free to contact Matt Olinski.